12 December 2017, nanonewsnet.ru
RVC announces the start of Public consultations on technology competitions of the NTI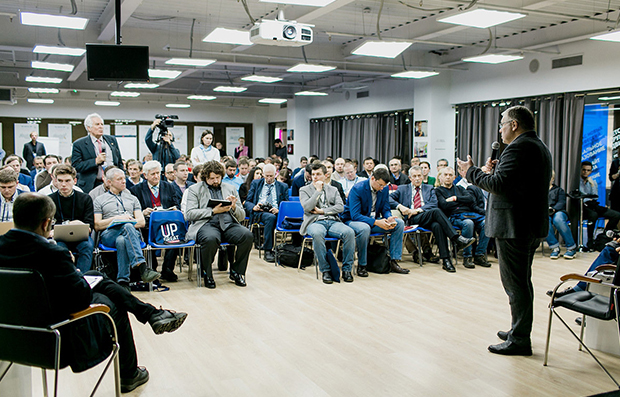 On December 12, 2017, at the conference "Technology Competitions of the NTI", the RVC, ASI and the Skolkovo Foundation launched Public consultations on technology competitions of the NTI. The discussions will continue until January 31, 2018.
Public consultations are an open website for expert assessment and finalization of the projects of technology competitions of the NTI. The purpose of the consultations is to give an opportunity to representatives of business, engineers, scientists, startups and specialized universities to comment on market prospects, technological advantages as well as the relevance of the technologies developed within the framework of the NTI competitions. One of the tasks of consultations is a prompt collection of the questions and dissemination of the answers concerning organization of technology competitions of the NTI.
Users of the website are invited to discuss the questions about the relevance of the technological barrier as well as to contribute to the technological and market analysis of the NTI competitions. The participants of the Public consultations will share their knowledge about the existing devices with specifications above the technology barrier and the Russian companies which are potentially capable of overcoming this barrier.
In the context of market analysis the users will answer the questions, at what markets, what products and services will demand the devices and technologies, as well as the development of what new solutions will be promoted by the devices designed by the participants and their further modifications.
Alexander Povalko,
RVC CEO
"The technology competitions are a great model. These are competitions in the global unresolved engineering problems. We had a big argument. We wanted to make a kind of import substitution, slightly simpler than the foreign analogues, but, as a result, we are making the best project in the world. We very much want the potential themes to be supplied to us by the community in the future. We will support this project."
Alexander Povalko,
RVC CEO
Technology competitions of the National Technology Initiative are the competitions of technologies and innovative products including breakthrough technology solutions of complex scientific and technological problems implemented for overcoming the technological barriers in priority sectors and markets of the NTI and ensuring Russia's competitiveness at high-tech markets. The winner of the technology competition will receive a cash prize for a breakthrough solution to a significant problem. The competition started officially on November 7, 2017, in St. Petersburg under the BarCamp "National Technological Revolution 20.35".
For details and registering for the Public consultations go to.
Source- nanonewsnet.ru