Prize fund of the first technology competitions of the NTI will range from 300 to 400 million roubles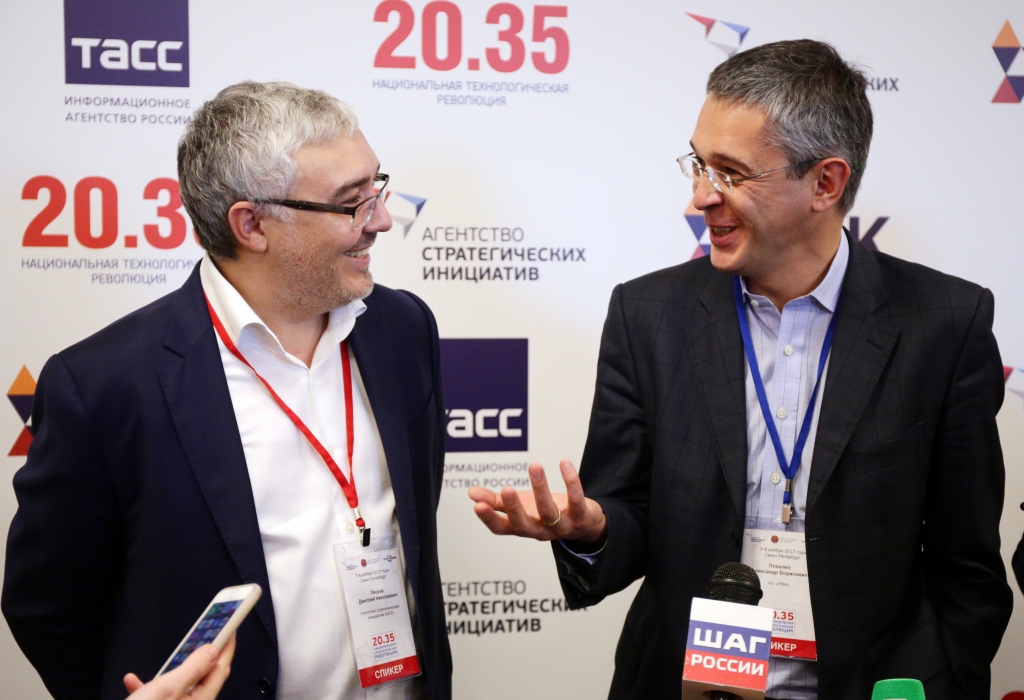 Photo: Anton Vaganov | TASS
BarCamp "National Technological Revolution 20.35" in St. Petersburg specifies the prize fund of the first two technology competitions. It will amount from 150 to 200 million roubles for each competition. This was announced by the RVC CEO Alexander Povalko.
Alexander Povalko,
RVC CEO
"Imagine a competition with a gold medal at the finish backed up by a substantial cash prize. This is not the payment for the R&D, not the purchase of any results of the teams. The task is set to the participants that has not yet been solved anywhere in the world, and the one who has overcome the barrier, who has created the best product, receives a significant cash prize. In the USA, a similar programme allowed launching private astronautics: winner of the X Prize competition launched a private rocket into space."
Alexander Povalko,
RVC CEO
Participants of the first competition will have to develop the technological solution for driverless vehicles that will allow driving along the assigned route under conditions of poor visibility and snow-covered roads, when machine reading of road markings and signs is difficult. The second competition is devoted to designing hydrogen fuel cells for small vehicles. The final tests of engineering solutions are scheduled for Q3 2018.
Overall, until 2020, it is planned to hold at least 6 competitions, which will be aimed at resolving the technological barriers that prevent the implementation of technological developments into real business. The total prize fund of the competitions will be approved by the RF Government at the beginning of 2018.