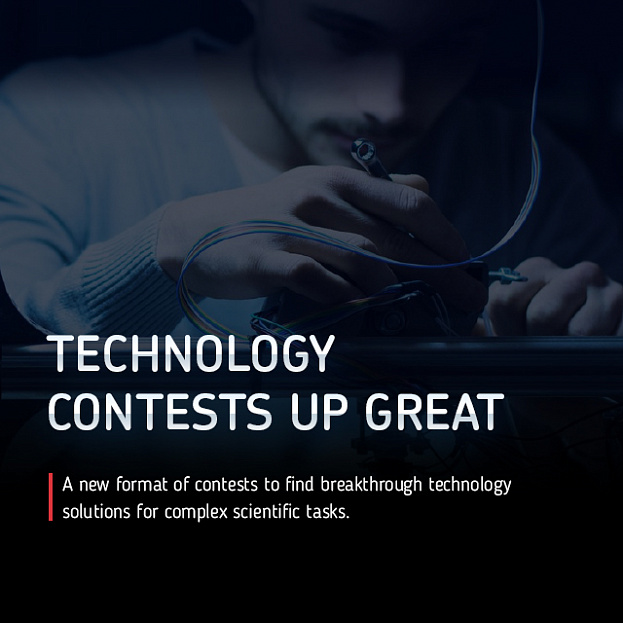 A new format of contests to find breakthrough technology solutions for complex scientific tasks.
These are competitions that change the future. Teams of engineers and scientists have to overcome technological barriers in various industries and find a breakthrough solution to the technological tasks of immense complexity on an international scale.
The award is granted for demonstrating an understandable and repeatable solution for the task recognized by independent expert jury and the public.
It is planned to launch up to 6 technology contests by 2020
The contests will last from one year to three years, depending on the complexity of the task
Russian and foreign legal entities are invited to participate
Created IP belongs to the participants
GENERAL PRINCIPLES
UNCONDITIONAL AWARD
Prize received does not impose on the winner restrictions on its use
UNCONTESTABLE RESULT
Results of the contests must be visualized in the form of a working prototype and should be recognized by independent experts and the public
DEMAND-DRIVEN APPROACH
Solutions developed during the competitions must be in demand by the market
CRITERION ABSOLUTENESS
Award is granted for achieving the absolute value and not for superiority over competitors
GOALS AMBITIOUSNESS
Assigned tasks should be quite complex, but potentially achievable
TRANSPARENCE AND INVOLVEMENT
Procedure, criteria and progress of the competitions are absolutely transparent and take into account the opinion of the audience
Significant and unresolved technological problem that prevents the launch of a new product or service on a new market
Level of technology that haven't been reached by anyone in the world yet, but which could be in demand by the market
STAGES OF CONTESTS
Start
Announcement of the Up Great technology contest
Selection
Open call for applications, selection of participants
Development
Development of a technology and/or innovative product by participants under the assigned task
Testing
Intermediate testing and feedback from industry experts
Final
Final tests and announcement of the winner and/or prize winners
Awarding
Awarding ceremony
Implementation
FOREIGN CASES
Ansari Xprize
(1995-2004)
Goal: development of a reusable suborbital spacecraft (with flight altitude of 100 km) for a crew of three persons
Prize fund: 10 million dollars
Winner: "Tier One" with "SpaceShipOne" aerospace system
Informal results: teams attracted amount of 100 million USD of private investments. Competition launched the private space exploration.
Close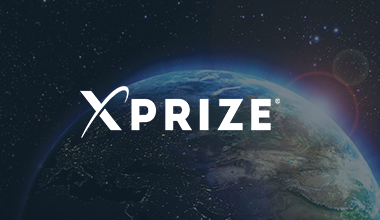 Ansari Xprize
(1995-2004)
DETAILS
DARPA Grand Challenge
(2004-2007)
Goal: development of a driverless car capable to complete the track with length of 200 kilometers in a fully driverless mode
Prize fund: 2-3 million dollars annually
Informal results: several teams successfully complete a task in 2007
Competition gave a start to a new industry: - driverless transport.
Close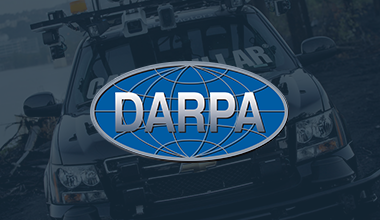 DARPA Grand Challenge
(2004-2007)
DETAILS
Netflix Challenge
(2006-2009)
Goal: development an algorithm of prediction of user preferences (Big Data)
Prize fund: 1 million dollars
Informal results: 34 000 developers took part in the competition
Close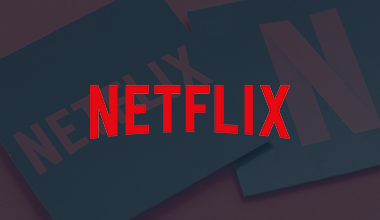 Netflix Challenge
(2006-2009)
DETAILS