Experts discussed future of health tech at the conference on telemedicine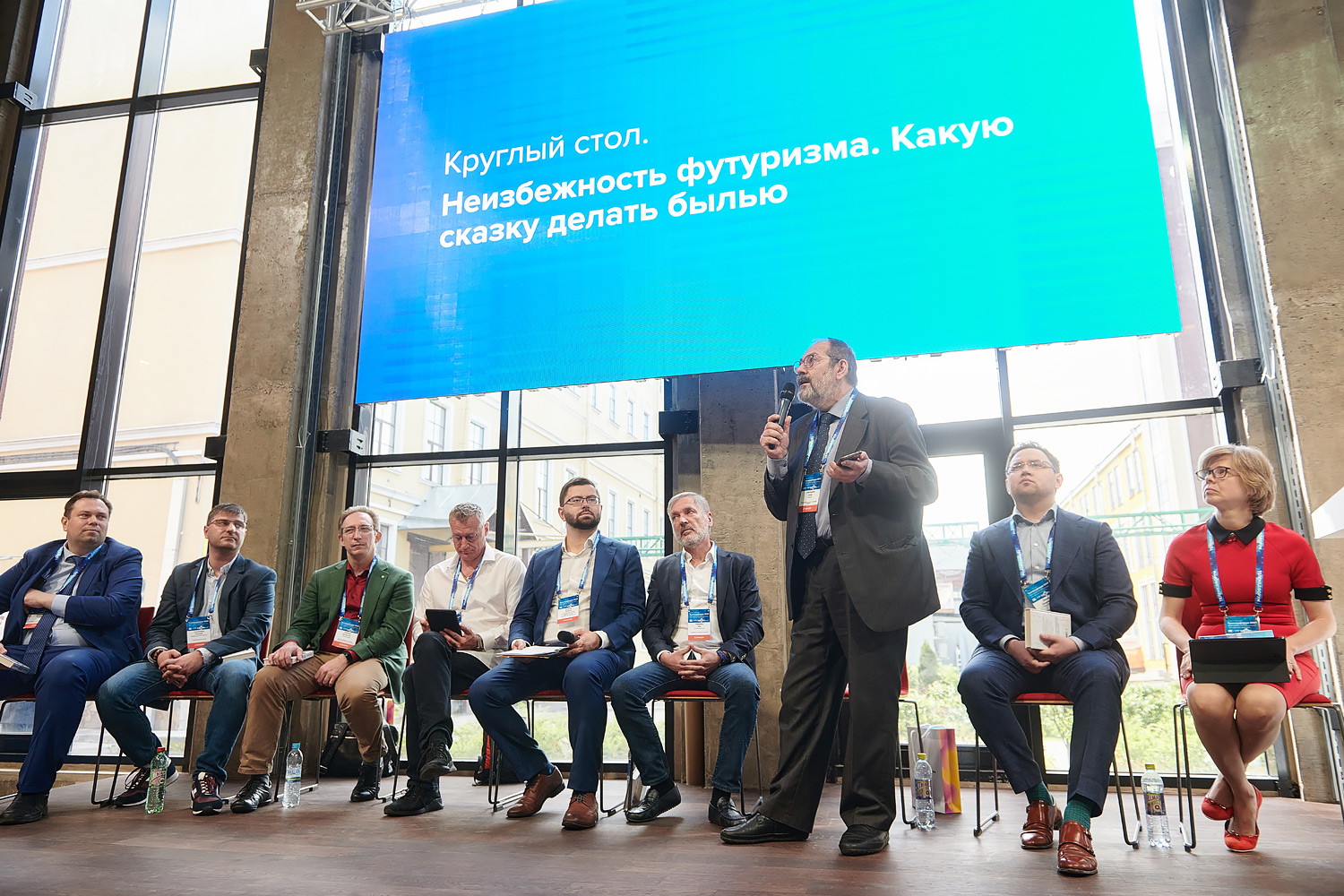 On May 27, Viacheslav Gershov, director for Development of Technological Challenges and Initiatives at Skolkovo Foundation, took part in the 4th Conference on Telemedicine, Healthcare Digitalization and Marketing. Viacheslav was invited as a speaker at the session on futurism dedicated to the future of technologies for healthcare and human life-support systems.
Speakers discussed that it is necessary for the developers to focus on those areas in medicine that will influence the development of technologies able to improve the quality and duration of human life. Genetic engineering can be the key technology: gene editing will allow getting rid of hereditary diseases and dispositions, control the immune system and treat diseases caused by external factors as well as slow down the aging mechanisms.
According to the scientists even if the body uses all its capabilities and the genetic disposition to certain diseases is corrected, a person can live up to about 150 years. When and if we can recode the genes using genetic engineering methods and reduce the effectiveness of aging mechanisms, this will help to increase the human life duration, however, it will still be finite.
It is important to pay attention to the preventive personalized medicine. This is not too distant future, but a foreseeable one and we are well on the way to it. However, in order to achieve the goal, one must clearly understand not only what is the end point we want to reach, but also the situation from which we start, in which we are now, at the start.
Everybody agreed that it is necessary to continue working on the developing of technologies for strong artificial intelligence, which can not only analyze, draw conclusions and make decisions, but also explain their logic. This will increase a person's confidence in the technologies used, first, in the clinical decision support systems (CDSS).
Viacheslav said that, as part of the Up Great technology contests, a new challenge is being prepared to be launched to develop such CDSS. It should become an assistant to clinicians because it will not only make final clinical diagnosis but also will be able to explain the logics of making its conclusions. As compared to existing technologies, the system should use the entire complex of medical information about the patient, as well as from external professional sources in order to help the doctor make a complete clinical diagnosis. The organizers of the contest are expecting that the developed CDSS will save millions of lives by reducing the number of medical misdiagnosis errors by at least three times.
The conference "Telemedforum 2021" took place on May 27-28, 2021 in Saint Petersburg. It was the 4th Conference on Telemedicine, Healthcare Digitalization and Marketing organized by "Digital Medicine", Skolkovo Foundation, International Medical Cluster, project "FindYourDoc" and EverCare. The event was attended by clinicians, heads of medical institutions, legal practitioners and IT-developers.