Winter City team to complete its first self-driving ride on the roads of Saint Petersburg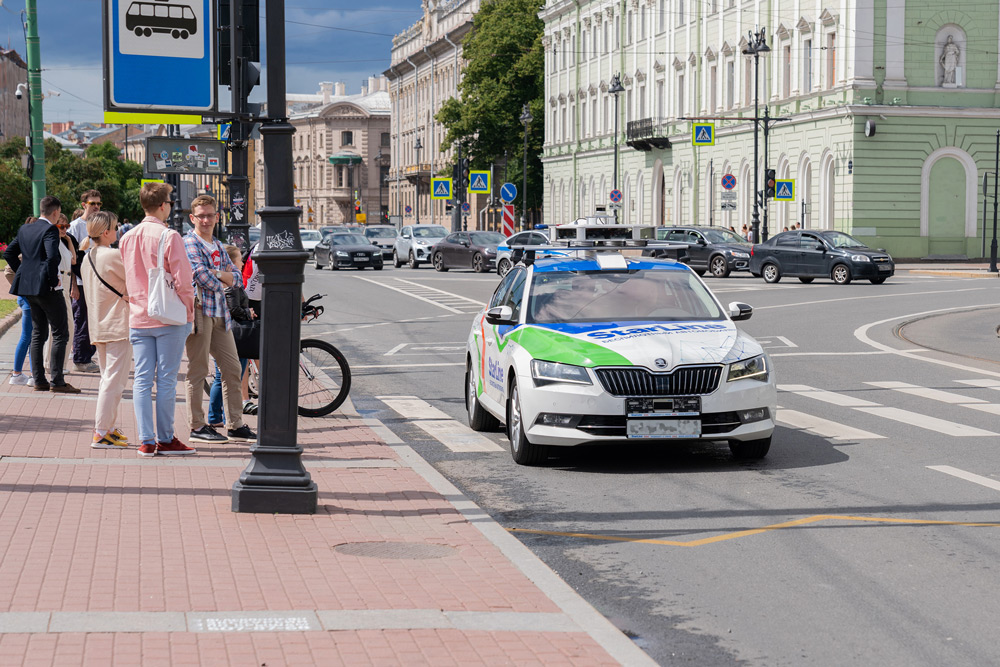 July 10, StarLine self-driving car successfully passed its first tests on the roads of Saint Petersburg. The tests took place in the area of the Field of Mars (Marsovo Pole) - in this part of the city there is quite active traffic, a lot of traffic lights, road signs and pedestrian crossings, which allowed StarLine engineers to test the autonomous driving algorithms developed by them in a real road situation. During this self-driving ride", a testing engineer was in the vehicle to control the car's behavior.
"We are pleased with the results. All algorithms that were previously tested in closed areas have successfully worked in real traffic conditions. The car recognized traffic lights and other vehicles, allowed pedestrians to pass and changed lanes. We received a lot of useful data and new information about what algorithms still need to be worked on," says Boris Ivanov, head of autonomous driving department at StarLine.
In December 2019, the StarLine team showed the best result in the final tests of the Up Great technology contest "Winter City" held in the Moscow region in a special area, which imitated winter conditions. The vehicle succeeded to overcome the city route of 50 km within 4 hours. The total time included penalty minutes charged for road traffic offences, while the contest task was to ride in less than 3 hours.
The Up Great technology contest "Winter City" was organized by RVC, Skolkovo Foundation and ASI as part of the National Technology Initiative. Five finalists, including the StarLine team, have demonstrated that their autonomous vehicles are ready to be tested in difficult road and weather conditions.